[13 Aug 2000]

Reviews
"A band & debut album that demonstrates all that's wrong with the music industry - Anyone hearing this album should be immediately hooked & there's a lot to explore style-wise here, with some floaty electronic things & some more down to earth pop rock happening - hEARD Magazine (on JUNE AND NOVAS)

"Since their origin in the mid-nineties, Sweden's Moonbabies have evolved from MBV-inspired shoegazing to a gorgeous, melancholy pop sound more akin to Belle and Sebastian or The Cardigans. A 24-song cassette compiled from demos released 1996-1999, Climbing Up These Miles is an excellent introduction to a magical band. Evidently out to conquer the pop world through underground saturation, Moonbabies have in four years released or appeared on nearly two dozen indie CDs and cassettes, so if you dig this -- and I bet you will -- there's plenty more to be had (at this writing, a new CD-LP, June and Novas, was out on Seattle-based Duckweed Records)" - Demouniverse (on Climbing up these Miles)
The full reviews can be found here



[10th Aug 2000]

Twin Piloda


Måns Wieslander will perform at the emmaboda-festival this Friday (11/08). Moonbabies' Ola Frick is joining him on stage on bass, vocals and casiotone. The gig takes place in the ettnollett-tent around 11 a.m. Måns Wieslander released the critically aclaimed debut-album "Twin Piloda" in June 2000 and we highly recommend everyone to check it out.
http://piloda.tripod.com


Great reviews of "June and Novas"
"I can count on the fingers of one hand the number of albums I have played in the last five years which are as good as this. Sitting late at night on a dark summer night trying to fathom out where things went wrong and where they went right, this is what you need to be listening to."
- Zeitgeist

"The Moonbabies are surely one of the most talented bands in the European underground scene, with strengths that go far beyond those of my long-time favorite Swedes the Acid House Kings. The two Moonbabies, Carina Johansson and Ola Frick, share musical characteristics with the popular Cardigans, their hearts embedded in both wistful pop and heavy rock, but also in stripped-down guitar bands like the DBs and Cat's Miaow..." - Splendid
Read the entire reviews here 
[21 July 2000]

First reviews of "June and Novas"
"To our benefit Moonbabies fill the empty spots with their own inventiveness and a sense for infectious pop melodies worth killing for. There is nothing in the wrong spot here, everything is planned but still the outcome doesn't lack in intensity and creativity."
- Broken Face Magazine


Håkan Engström (sydsvenskan) wrote: "Moonbabies shows the same openminded and post-modern relationship to a pop-tradition you love sufficient enough to dare turn inside out."


Arbetet wrote:"I'm insane but so are you", a divinely gifted pop-tune which makes the sky look bluer, the summer feel warmer and your life in general much easier." Read the entire reviews here 


[20 July 2000]

Twin piloda website and gig
New website Moonbabies 3rd (unofficial) member, and live bass-player Måns Wieslander has a new good-looking website up now. Apart from releasing an absolutely adorable debut album "Twin Piloda" (Payola Records), and recently becoming a father, måns has also been booked to apear at this year's Emmaboda Festival. Joing him on stage for this gig (with occasional Bass and Organ) is Ola Frick. Måns and Ola will soon go into the studio and record songs for the follow-up to "Twin Piloda"
Visit the Måns Wieslander website


[27 June 2000]

mp3.com CD's
A brand new CD sampler called "a scentific sound sequence" [special mp3.com audio disc] is now available at mp3.com. The tracks are as follows: "Umbrella meets the sky", "I'm Insane but so are you", "Have you ever said goodbye?", "Sister Gold", "Epileptic", "City Walk - 1# version", "Batmobile", "Happy When Smile" & "Climbing up these miles".
moonbabies has also just recently been featured on a free mp3.com cd-sampler. 2 million cd's were made.


Moonbabies are coverstars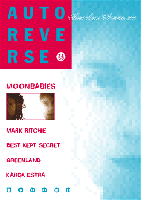 The new issue of the great american underground zine AUTOreverse is out soon. moonbabies recorded four songs live in the studio for this very special autoreverse session. Recorded on the 12th of may. Guest musicians includes Marcus Weitner on Guitar, Mans Wieslander on bass and Conny Städe on drums and percussion.


The track order goes: 1. "Over My Head" 2. "Have you ever said goodbye?" 3. "Blue" 4. "We're Layabouts". Listen to the AUTOreverse session


20 June 2000

The "JUNE AND NOVAS" CD has finally been released!

This album is the official debut release from Moonbabies. It contains 14 songs (and a couple of short hidden tracks as well) which clocks in at about 52 minutes. It has been professionally printed in 800 copies with amazing artwork contained in a full-color 16-page CD-booklet! Released and distributed by Duckweed Records in the US.

What about the music then? "Have you ever said Goodbye?" from their critically acclaimed debut 7 inch single "Air>>>moon>>>stereo e.p.", which also is included on the album, pretty much showed which way their music was heading, but on this album, diversity is speaking it's own language.

The recording sessions started in January this year (2000) with (as usual) Carina and Ola doing the vocals and the rest of the instrumentation, except for a couple of the tracks in which they were helped out by their "live gig" members Conny Städe (on drums) and Måns Wieslander (on bass). They re-recorded and rearranged a couple of older songs, but five of the tracks, among them "I'm Insane but so are you" and "Winter Broken Time" were left as the original "demo" versions. And yes, There are some completely new and smashing tracks as well! "We're Layabouts", "Count Stars >>Be patient", "Because you can't explain", "Sister Gold" and "Kissing Underwater", all show the band's strongest achievement yet. Put them together with the re-mastered collection of almost unheard pop-classics, and you'll find "JUNE AND NOVAS" their most exiting release up to date.

[Track listing] Order the album


New compilation features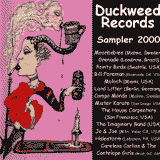 During spring moonbabies has contributed songs for several compilations.
The Duckweed Records' compilation Duckweed Sampler 2000 included "Epileptic", the breakbeat instrumental "Batmobile" and an early version of "City Walk".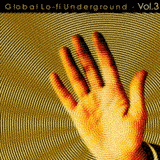 Around the same time
Duckweed also released another great compilation, the 3rd of their Global Lo-Fi Underground series, which also included 3 tracks from the 'babies, namely "My Buddy Buddy", "Blue" and "Fall".
Other bands found on these comps are Grenade, Bill Foreman, Moloch, Lord Litter and Ray Carmen, to name a few. more info on these compilations can be found here: www.duckweedrecords.com


The Italian Best Kept Secret label, included an roughmixed version of "Sister Gold" on their Beware of the Ricochet vol.1 compilation. http://indiepages.com/bestkeptsecret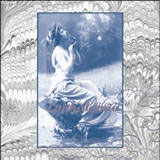 Clairecords put out a wedding compilation called Epithalamia, which contained a new and unreleased moonbabies track called "Princes and Princesses". www.clairecords.com


Closing up the Spring compilations corner with the italian dreampop magazine LosingToday who put "I'm Insane but so are you" on their Painted Dreams II compilation, which was given away along with the actual paper magazine. www.losingtoday.com